Long before the old version of the site was disconnected, the question of moving the site to a more dynamically expanded platform was ripe. The previous platform was homemade, developed several years ago, when I began to study PHP programming. This platform, despite this, had a very high speed and stability of operation. Over time, there were different ideas about what to add or change on the site, but to make any changes, you had to change the platform code.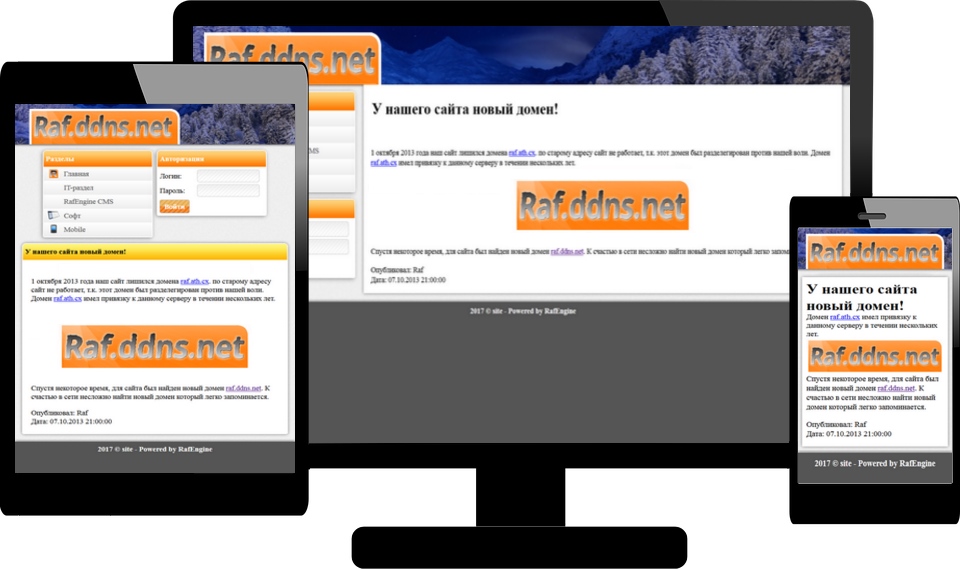 For a while, after working on the development of sites on other platforms, it was decided that this site should be transferred to this type of platform. On the Internet at the time there were quite a few ready-made solutions. Each platform has advantages and disadvantages, but in general, the advantages were that the site is very easy to edit, add new partitions, etc. All changes were made to the database, and when adding or changing the functionality, modules were installed, but the source code of the platform did not change with this. Disadvantages of ready-made solutions are that often the source code is rather redundant, which can result in performance degradation, and there are cases when after the kernel or module update was installed, the site's work was disrupted, due to which you had to look for solutions and study documentation.
Understanding the pros and cons of the finished platforms, it was decided to create its content management system (CMS) from scratch. A feature that will be an easy and fast core, which will expand with the help of modules. This project was decided to be called "RafEngine CMS". The project is being developed not only for the sake of this site, with the time it is planned to create other sites on its basis. P>
More information about the project will be in the section RafEngine CMS, after the first release.